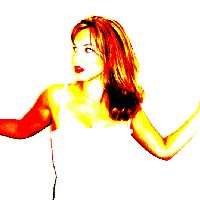 The Waltons

"The Waltons"
www.WaltonRock.com
Available at www.myspace.com/WaltonRock
CD review by Roger-Z (09/21/08)
Appeared in More Sugar, October 2008, P. 27A
Myspace.com now shows you when your friends hook up with new friends. That's how I first came across The Waltons, a Philadelphia based "hybrid acoustic rock" act lead by singer, keyboardist Jen Walton and her brother, guitarist, vocalist Evan Walton. The rest of the group consists of Joe Bonner on keyboards, Joe Gonzales on bass, Jared Schulberger on guitar and Tim Stevens on drums. Myspace makes it so easy to discover new music. Just click on a link and open your ears. Jen Walton swept me away with her award winning song, "Just Fine" (Best Female Vocals on GarageBand.com). Her web site describes her voice as reminiscent of Stevie Nicks and Natalie Merchant. I immediately emailed her and asked to review a copy of her CD. She graciously agreed to send me six, self-penned tracks from a work in progress.
Most of the songs deal with the time-honored themes of romance. "Just Fine" reeks of "big hit single." "You gave me the kiss to keep for ever and that moment will always be ours. So if you ever want to kiss me, baby, one more time, that would be just fine." Walton sings the perfect blues note at the end of each chorus. The song ends with a tasty guitar solo. In "Rested and Ready," the singer describes a love affair between a morning person and a night owl. "6AM I wake in the dark just so I can be with you. I never was a morning person until I met you... And I wonder if I did ever think I would be waken up feeling rested and ready." In the slow waltz, "Waiting," Walton describes driving around in the middle of the night in the aftermath of a bad breakup. "Now it's so late that the lights are all green and there's no one driving around on these streets except me and the heart that you have now broken." The uptempo rocker, "A Thousand Tomorrows", describes the obstacles that every band must face on the road to stardom. "But in hindsight, things all look different. And in my memory the time was well spent. And I'd trade a thousand tomorrows for just one yesterday with you."
What a great start to a potential blockbuster CD. Listen to Jen Walton once, and her voice will tattoo your mind.
©2008 Roger-Z