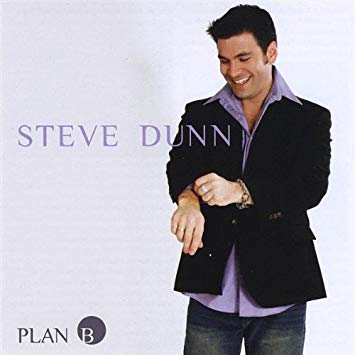 Steve Dunn

"Plan B"
www.SteveDunnMusic.com
CDBaby.com/Artist/SteveDunn
CD review by Roger-Z (03/14/10)
Appeared in More Sugar, April 2010
What can I say about Steve Dunn? He looks great. He sings great. He writes great. He plays great. And he leads a great band. Get the picture?
One might be tempted to ask, can he sound this good live or is he just the product of some demon record producer sprinkling fairy dust on a toad? Let me tell you, this band rocked my socks off live on my White Plains Cable TV Show, "Working Musicians." There's no "Wizard of Oz" behind the curtain at the studio. Just Rita Santos doing a great job riding a very primitive mixing console.
These guys hail from central Connecticut and they work smart: Steve Dunn (vocals, lead guitar), Kevin Wolfe (rhythm guitar, vocals, sax), Steve Sylvia (drums), and Jon Vandergrift (bass, vocals). When I asked them why they put out a six song EP instead of a full CD, they explained that they wanted to put out records more frequently and at a more affordable price. They sell "Plan B" at gigs for $5.00. Needless to say, they move a lot of product. Each song features a very tight arrangement with well thought out vocal harmonies and a melodic guitar solo.
So who do they sound like? I hear Boston, The Cars, The Beatles, The Turtles, The Beach Boys, The Eagles, and Keith Urban. They manage to take the best of these artists and mold it into their own unique, upbeat, pop sound. In "Good Enough," Dunn intones "What's good for you is good for me. What makes you smile help me to see." The background vocals soar and the guitars rock. "Living Today" begins with pumping octave chops on the guitar, similar to The Beatles' "Getting Better." "Raise your head and wipe your face. We've go love to make and dreams to chase. Tell me what I have to do. Tell me what I have to say to make you start living today." As you can tell by now, the lyrics focus on the positive. "Just Like the Movies" tells the story of a guy who "got lucky" using the dumbest line imaginable: "...I know I'd look good on you, you know you'd look good on me." "Flying Down the Highway" deviates from the usual pattern. Here our young hero starts out with high hopes but ends up slightly worse for the wear. Great closing guitar hook. In "A Moment," Dunn looks his potential lover in the eye and says, "If you have a little time I'd like to tell you what's been on my mind. It only takes a moment and the moment is gone. I don't want to spend my life thinking I missed out wishing I told you how I felt but I waited to long." The album ends with a surprising, hard-rock rave up of Paula Abdul's "Straight Up." Deep in the recesses of this immaculate pop singer lurks the heart of a raging hard rocker. Right in the middle of the tune they slip into a slinky reggae groove before unleashing the beast one final time.
"Plan B" cooks up an irresistible pop treat. These guys are headed for the top. Indulge now and say you knew them when!"
©2010 Roger-Z