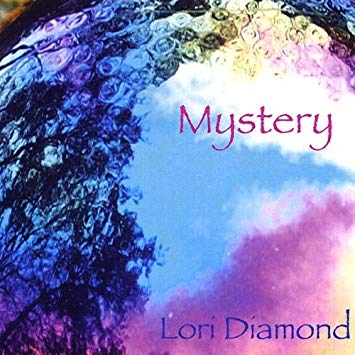 Lori Diamond

"Mystery"
www.LoriDiamond.net
CDBaby.com/Artist/LoriDiamond
Appeared in More Sugar and CT Sound, October 2010
CD review by Roger-Z (09/12/10)
Music can tame the savage beast. I know it first hand. I got tamed live on television. After Lori Diamond and Fred Abatelli's finished their twenty minute set on my Cable TV show, "Working Musicians," I couldn't speak. I found myself virtually hypnotized and in a trance. It took me almost 30 seconds to regain my voice. Nothing like that has ever happened to me before or since. I felt like a baby in my mother's arms while she gently sang and rocked me to sleep.
Of course, that would prove no stretch for Lori Diamond, self-taught vocalist, pianist, songwriter and mother of three. She even sings about it on her self-penned, sophomore solo album, "Mystery." She works in a beautifully matched pair with Fred Abatelli who provides backup vocals, bass, and guitar on the record and live in concert. When performing, Diamond closes her eyes and gently sways while Abatelli gazes raptly at Diamond's face, responding with the subtlest of nuances to her every move. Naturally, they're both married -- to someone else! Diamond and Abatelli teamed up professionally in 2007. They share an interest in Reiki Healing and run an artist friendly, independent label, 5th Chakra Records.
Diamond's interest in all things spiritual infuses the album with a lush, almost febrile, warmth. She touches on an abundance of topics. In the title cut, "Mystery," she depicts herself as an angelic lover sent to deliver her soul mate. "I sense your good intentions. I can see it in your eyes. Did I forget to mention, youíre going to be surprised when I wrap myself around you? Youíre going to feel it in your soul." In "The Way You Look At Me," Diamond describes the effects of her father's love. "Now every time, I look upon his face, itís exactly what Iíll need to see. Because I can feel all the love he gave so well. And I just love the way he looked at me. Now I have three babies, two daughters and a son. Nothing could prepare me for the way that it would open up my heart." "Cherry Hill" provides a "first person" account of the recent passing of her sister from cancer. "I like to meditate instead of medicate. Sometimes Iím desperate to rejuvenate this tired old gal I used to call 'myself'. So I left my house, and my role as a wife. Left my Town & Country, my suburban life. I left it all behind and it stood still. I went to Cherry Hill. I didnít know Iíd never be the same."
The Beatles said it best, "All You Need Is Love." Lori Diamond provides the fine print.
©2010 Roger-Z