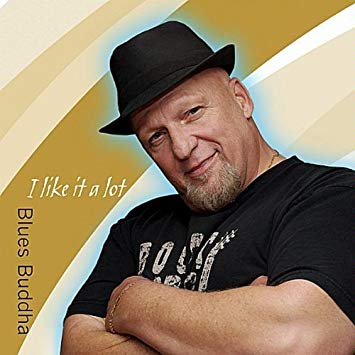 Blues Buddha

"I Like It A Lot"
www.BluesBuddha.com
CDBaby.com/cd/BluesBuddha1
CD review by Roger-Z (04/04/10)
Appeared in More Sugar, May 2010
They unleashed the beast on Blues Buddha's eponymous first EP. On, "I Like It A Lot," they restrain him. The wolf appears in sheep's clothing. The roar of Benny Landa's guitar gives way to the subtle syncopation of producer Scott Staton's keyboard. The wolf dons a hat and goes uptown. To miss-quote Jerry Lee Lewis, "There's a whole lot shuffling goin' on!"
Tommy Dudley (Blues Buddha) cleans up nicely on this keyboard-centered set of originals. As a matter of fact, one gets the illusion that Dudley plays the piano while he sings. Not the case. Staton strokes the keys. Dudley and Staton co-wrote the majority of tunes with some additional contributions from Denny Leroux. The players reads like a "Who's Who" of Westchester and Connecticut musicians: drums (Joe Piteo, Eddie Crucy, Larry Alexander, Alan Childs); bass (Al Payson, Mike Garner, Jeff Ganz); guitar (Gil Parris, Matt Rae, Mike Garner, Chip Larison, Denny Leroux, John Federico, Scott Staton, Stefan Waldman, Ron Mirro); keyboards (Scott Staton). Thanks to the deft production hands of Scott Staton and Larry Alexander, it sounds like the same small band cut each track.
Dudley shoots out of the cannon with the New Orleans styled "Like I Do." "Nobody gonna do you like I do." You can guess the rest! Gil Parris decorates the tune with his tasty guitar. On "Buddha Boogie," Scott Staton's piano and Eddie Crucy's drums propel Buddha on the road to spiritual enlightenment. "First you must surrender to the beat. Have some hope and get up on your feet. Keep your faith in the right direction. Search your soul and gain reflection." "Don't Worry" provides the perfect prescription for a good time. "I'm coming home so don't worry." The spirit of Jerry Lee Lewis lives on! On "Give and Take," Buddha brags about his woman. "Baby likes to give it sweet and nice. Give it to me once, she give it twice." In a nice change of pace, Dudley and Staton strip the music down to just voice and keyboards on "Trouble." Check out the slick video on YouTube. Elvis endures in the high energy title track, "I Like It a Lot." John Federico's blazing guitar solo flames the tune. And finally, Mirro and Rae trade ferocious guitar licks on the slow burner, "Low Cotton."
If you like your blues Sun Studio, Memphis style, you're gonna love this set. By channeling Elvis and Jerry Lee, Blues Buddha turns the blues into one big house party. I do miss the raucous rhythm guitar of the first album. But after all, "cleanliness is next to Godliness!"
©2010 Roger-Z