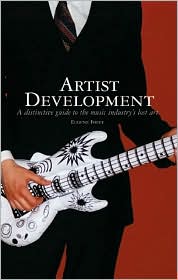 Eugene Foley

"Artist Development"
www.FoleyEntertainment.com
www.FoleyEntertainment.com/store.htm
Appeared in More Sugar and CT Sound, July 2010
Book review by Roger-Z (06/13/10)
Many dream of becoming a rock star. Few realize the enormous amount of work it involves. With the recent decimation of the music industry, even more of the burden falls on the artist's shoulders. Now, no one gets signed unless they are already a success! With so little time and so much to do, musicians will greatly profit from the "work smart" techniques laid out in "Artist Development," written by Entertainment Agent and Consultant, Eugene Foley.
For Foley, it all starts with the song. A commercial tune begins with a ten second or less intro, followed by verse one, chorus one, verse two, chorus two, bridge/solo, and double chorus. The writer should choose a topic that the average listener can relate to with a clean story line and vivid images. A typical demo will contain four songs that target a specific genre. A commercial CD should contain six songs so that the artist can sell it for five dollars.
Presentation counts. Foley specifies the components of the proper press kit: cover letter, CD, bio, fact sheet, 8X10 B&W photo, press Clippings, and tour Itinerary -- all housed in a two-pocket folder. He gives numerous tips on who to go to and how to prepare these items in an inexpensive, but professional manner. "An unprofessional product tells the recipient that you are not serious about your career. If you are not willing to take the time and effort to polish up your presentation, why should they feel confident investing their time and money in you?" When it comes time to mail the press kit, the artist should target only the appropriate labels and radio stations. Then call or email first and get permission before submitting the package.
"Artist Development" goes into great detail on how to put together a business team -- manager, road manager, lawyer, publicist, booking agent, photographer, producer, mixer... "Years ago, talented acts would often be discovered by a record company executive or producer with strong A&R contacts. The artist would be developed, recorded and then eventually marketed to consumers. These days, most artists are presented to record company executives through a manager, lawyer, agent, producer, or publisher [after they] have already been developed, recorded a demo and created a significant buzz."
Over and over, Foley emphasizes the virtues of politeness and patience. From my numerous emails with him, I know he walks the walk. To quote the band "Little Feet," "The people you abuse on the way up, you may meet up on the way down." Simply put, today's intern is tomorrow's record company president.
This "how to" book covers virtually every aspect of making it. Want an easy way to sell your self-produced CD? Put it on CD Baby. Need a tour rider? Check out the enclosed sample. Need a guide for all the concert halls and record stores in the U.S.? "Billboard Magazine" publishes one.
So much falls under the category of obvious. When playing a concert, call the record stores in that town and make sure they have your product in stock. Plan and route your tour in a logical manner. If you are lucky enough to nab an instrument endorsement, make sure you use their equipment (and get photographed doing so). Tons of gear gets stolen on the road. Make sure you have insurance. Hire someone to re-mix your best songs so they can be marketed cross genre. If you care about your career, party less after the show so that you can wake up in time to do radio and press.
Like the old Johnny Winter song, "New York, New York" -- "Sounds so nice I had to say it twice!" Buy this book if you want to succeed! Buy this book if you want to succeed!
©2010 Roger-Z